One of these days I wanted to have voice chat with a friend of mine, but unfortunately his microphone was not working. He still had his headphones working though.
So I searched and found a very cool way to fix this.
Apparently microphones and speakers work the same way, however the difference being in the direction of data. Microphone is used to get voice data, whereas speakers are used to output the audio signals.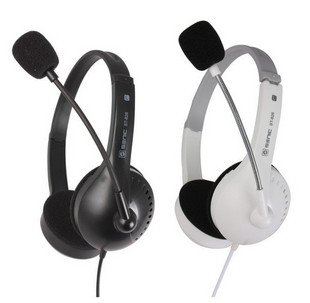 What I found was extremely simple and straightforward. All you have to do is plug the headphones jack in place of the microphone slot. Hoping that you have desktop speaker to hear other persons voice, you will be able to communicate with your friend using the very same headphones, just have to speak up into those small speakers.
I know what you guys are thinking now. No! its not one of those pranks, it really works. Simple physics!!